Pager systems for a variety of applications
Inter Page offers a variety of Wireless Paging Systems that will enhance communication within your facility. Our on-site paging solutions use state of the art technology in order to deliver information quickly and efficiently. Increase your staff's productivity, eliminate overhead paging and promote a quieter environment. Best of all, there are no monthly fees.
Commercial Paging Systems
Inter Page's Commercial Paging Systems serve a wide range of industries that demand immediate and reliable communication.
Pagers for Healthcare
Inter Page's Healthcare Paging Systems keep patients, nurses, physicians, maintenance workers, and support staff all on the same page through systems customized to your facility's needs. On-site computer paging systems and pocket paging systems interfaced with nurse call systems and PC's let patients contact their caregiver in under two seconds – with the caregiver always knowing the exact location of the patient.
Paging Systems for Restaurants
Our popular on-site restaurant wireless paging system provides immediate communication between management and staff as well as between staff and customers.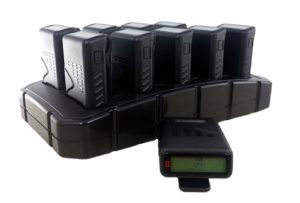 Top Read Loud Buzzer, Strong Vibration (Custom Programming) AA Battery Back-light Display Reminder Alert Low Battery Indicator Display 12 Digits REC10 Rechargeable Numeric Pagers REC10 Charger Rack – holds 10 ...