Pager transmitters and call button systems
Inter Page offers paging transmitters designed to work along with our wireless paging systems and integrate into your facility to provide on-premise call paging for your staff, customers, or patients.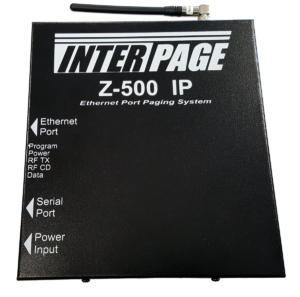 Ethernet Port – Supports 2 TCP/IP Connections Serial RS-232 Com Port (DB-9 Female) – Qty. 1 Simultaneous Control via One Serial Port and up to ...