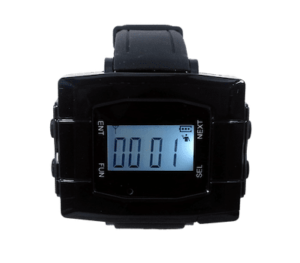 Features Shows 4-digit number from 0001 to 9999 Shows different service type with calling number Will show time when on standby Stores 10 calls and ...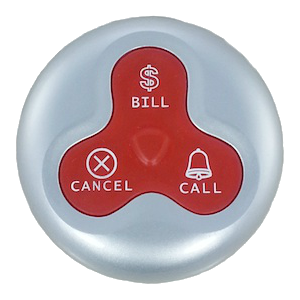 CALL, BILL & CANCEL Buttons. Transmission Distance is approx. 984 ft open air. Increase range with optional Repeater (Product Number 3830) Table Call Wrist Receiver ...
The Receiver will display 2-digit numbers from 00 to 99. A display will show type of service requested. Adjustable volume. Display holds lasts 10 calls.